​​​​​​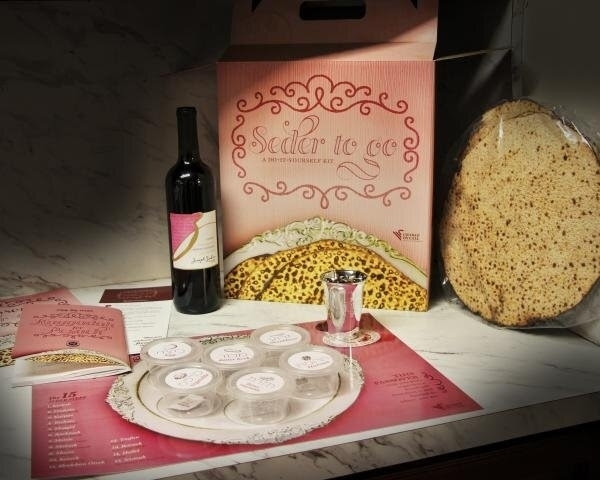 Pesach is that special time of year when we gather together as one large family to celebrate together. It is always a personal highlight to enjoy our Community Seder together with so many members of our community.
This year, due to the spread of the Coronavirus it seems likely that we wont be able to have any large public gatherings and we'll have to celebrate Passover and the Seder's at home.
In an effort to do everything we can to help you with your Pesach planning in this tumultuous time, we are glad to be partnering with a local caterer to be able to provide discounted Passover Seder Meals to Go, with no minimum order, and without the hassle of the busy Kosher supermarkets full of germs.
The cost is $25 for the basic, 4-course, Seder meal of gefilte fish, soup, chicken and dessert. There are a number of optional add-ons for Seder plate items, Matzah, salmon, brisket and more. Please click  HERE for details.
Any order will come along with a complimentary Seder plate, box of Shmurah Matzah for the Seder, Pesach guide and Hagaddah.
These meals are being prepared with the highest sanitary standards, and all kitchen staff will be wearing full protective gear. All food is non-geberochts.
The deadline to order is March 31th. All orders will be confirmed upon payment.
Your order will be available for pick up from the Chabad Jewish Center of Tamarac at 8100 N. Universirt Dr, Tamarac on April 7th. Seniors who are unable to pick up their package please write that in comment box and Chabad will work on getting it delivered to you.
In addition, we will have Hand-made Shmura Matzah available at Chabad. A box of Matzah (1 pound) is $18. I will also have pre-packaged personal size gift boxes of Shmurah Matzah free of charge for whomever needs.
If you have any questions regarding the menu or food items, please contact Sholom Katz directly at (917) 494-2136. For any other questions or concerns about Pesach, or anything else, please reach out to me directly at any time.
 ​Please click  HERE to Order Seder Meals 
Click HERE to sell your chometz